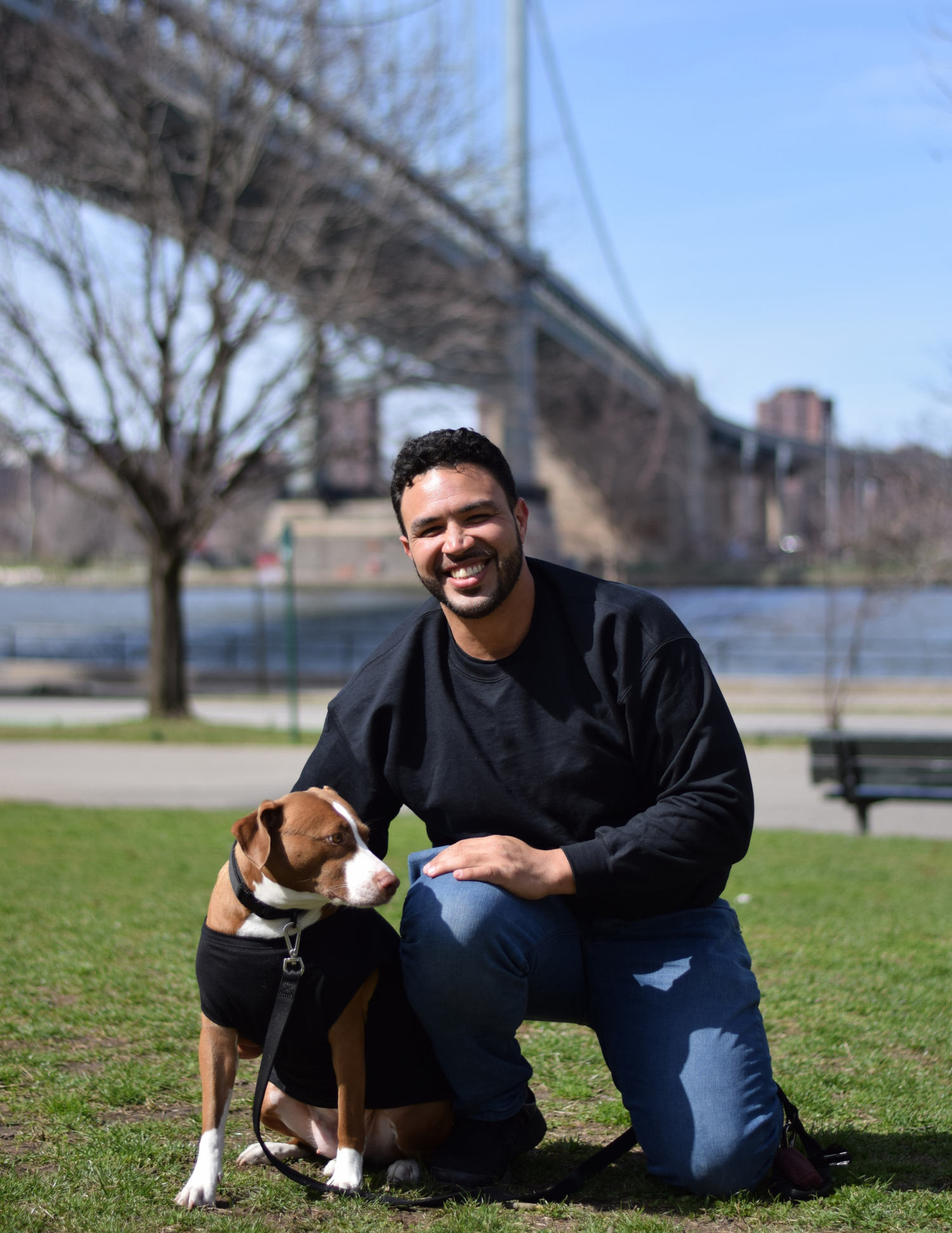 Our Story
Owning a pet in a city can feel limited with places to bring them, even in the most pet friendly cities. It can be even more limiting with a medium or large pet. Going to the same local dog park, walking the same route, and smelling the same smells can get repetitive and dull for dogs and their owners. With so much in the world to see and sniff, expanding the radius to explore with pups seems like a no-brainer!

After spending countless hours looking for a pet carrier, Cesar couldn't find anything that his dog Ginger could fit in as they explored New York City. He realized there was a hole in the market for carriers that fit the needs for urban pet owners. Carriers that are multi-functional and efficient while remaining safe and comfortable for pets and stylish for the pet owners to wear. WAGGIN was started to fill this need.

WAGGIN creates sleek and innovative pet products that promote exploring. The hero product is the WAGGIN Backpack which is the first dog bike trailer that collapses into a functional backpack.

With a strong team behind WAGGIN, we are ready for pets and their owners to enjoy WAGGIN products and create new memories with together.